The first custodial cryptowallet with FIAT* to Web3 direct payment system.


* traditional fiduciary money
Web3 represents the vision for the next generation of the Internet,
often referred to as the Internet of Value.
Our solution provides with:

Custodial wallet meeting MiCA requirements.
______________________________
Easy enter to Web3 world with traditional FIAT money.
______________________________
Various crypto and tokens in one place.
______________________________
The easiest way to pay for Web3 services.
______________________________
No need to set up crypto exchange account.​

We bridge payments between traditional and crypto worlds:
when third party controls private keys: Crypto.com
Kraken
Coinbase
PayPal
Tangany
when users control their private keys:
MetaMask
OKX
Opera
Ledger
MyEtherWallet

We bridge payments between traditional and crypto worlds:
get the easiest way to
buy and quick transfer of crypto to
friends and family, as well as pay for Web3 services.
accept payments by crypto
in their on-line stores.
implement our custodial wallet
into their web and mobile application*.
*Our solution meets MiCA requirements.
Owing a Web3 project, accept payments in any FIAT as USD, GBP or EURO. Customers can use their card, bank account or blik similar solutions.
Running treditional e-commerce business, accept payments in crypto. We get crypto from customer, you get FIAT from us.






We bridge the traditional and crypto worlds supporting: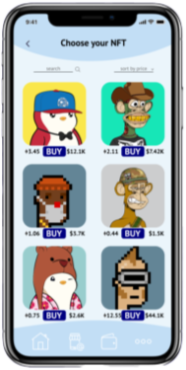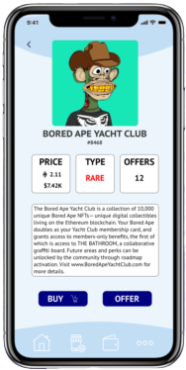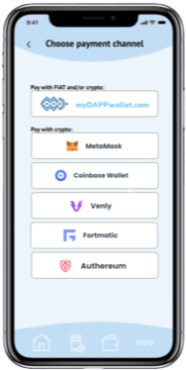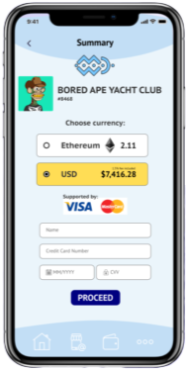 Dokonaj płatności za pomocą Karty Płatniczej
myDAPPwallet dostarcza łatwe dla użytkownika rozwiązanie płatnicze dzięki wykorzystaniu globalnie przyjętych narzędzi takich jak karty płatnicze czy konta bankowe.

Thanks to myDAPPwallet everybody can join DAPP/DEFI/NFT market!
GET access to 7.7 billion people with myDAPPwallet !

Jak wygląda dotychczasowy proces płatności w DAPP
Dziś, aby skorzystać z DAPP, wymagane jest, aby każdy z potencjalnych użytkowników with the crypto world to pay for Web3/DAPP service. There are Wymagane jest wiele złożonych kroków to purchase a Web3/DAPP service, Zbyt złożonych, dla użytkownika FIAT porównując to, co już zna.
Open crypto exchange account
The consumer creates account and transfer FIAT to exchange
Using a Crypto Exchange, consumer must purchase a specific crypto currency such as ETH, EOS, TRON
Consumer has to transfer bought crypto currency from Exchange into external crypto wallet, i.e. Metamask
Consumer has to connect crypto wallet (i.e. MetaMask) with DAPP service
Realizacja płatności na rzecz DAPP
Finally consumer can pay for Web3/DAPP services using crypto currency
Nasze rozwiązanie stwarza prosty pomost do płatności w rozwiązaniach opartych na blockchain przez grupę klientów, którzy nie są biegli w używaniu Crypto, poprzez zintegrowanie tradycyjnych systemów płatności z technologią blockchain .
Open myDAPPwallet account
Consumer opens account: no need to transfer FIAT nor buy crypto​.
Pay for Web3 /DAPP with FIAT
Consumer can pay with credit card, bank account, blik or PayPal. Our system seamlessly converts FIAT to cryptocurrency required by Web3 App.
Web3/DAPP receives payment in crypto. Consumer gets the service to myDAPPwallet account.
The Consumer is be able to pay for DAPPs service in one step in one system. All the complex blockchain steps are running in the background without the Consumer input requirementCzynności potrzebne do realizacji transakcji, not more than a standard credit card purchase transactions well known by every Consumer.
Dlaczego niektórzy nie korzystali jeszcze z DAPPs?
Jak każdej adaptującej się technologii, wymaga to czasu i wysiłku użytkownika, aby do niej przywyknąć. Wiele potencjalnych klientów na świecie nadal mylnie rozważa świat crypto jako finansową bańkę, która nie dostarcza zapewnienia porównując to do banków, funduszy etc. - gdzie może być wręcz przeciwnie.
Utrudniony dostęp i poznawanie nowych DAPPs
Dostęp do technologii i usług blockchain wymaga biegłości w obsłudze takich narzędzi portfelowych jak Metamask. Wielu potencjalnych nowych klientów nie posiada wiedzy i umiejętności pozwalających na sprawne posługiwanie się takimi narzędziami.
Zdobycie rzetelnej i odpowiedniej wiedzy wymaga wysiłku od potencjalnego nowego użytkownika.
Zarządzanie portfolio crypto wymaga skorzystania z narzędzi, z którymi większość potencjalnych użytkowników nie jest zaznajomiona.
Lack of Central Shopping Location - "Steam" for Web3
Społeczność osób już korzystających z usług opartych na technologii blockchain jest mocno rozproszona, z niedostatniem agregatorów usług takich jak Google Play - przez co staje się to trudniejsze by promować DAPPs na szerszy rynek. Jako następstwo, programy promujące DAPPs mają dość niską efektywność. Każda z DAPPs wymaga podjęcia własnych działań promujących. Jak dotąd nie powstało jeszcze rozwiązanie promujące rozwiązania DAPPs grupowo.
October 2023
Starting sales and marketing